Stages of Language Acquisition
Posted in Cognitive Psychology
Print | Permalink
In This Article:
What stages do we go through to learn our language?
This article is available to members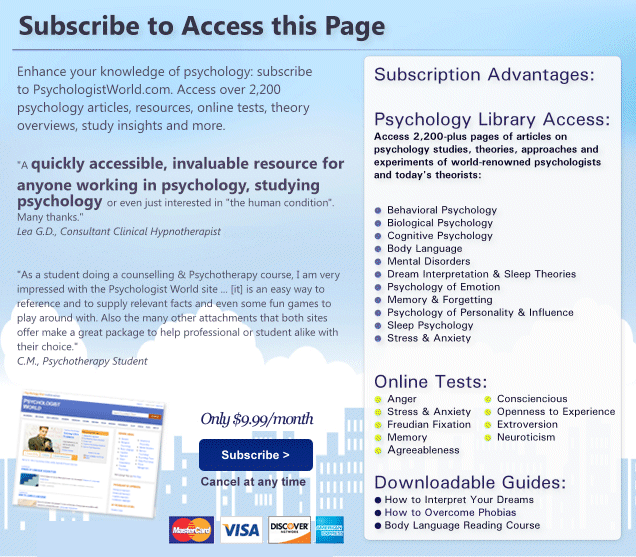 Existing User? Login
See Also:
More on Cognitive Psychology »
On Psychologist World »
Want to Learn More Psychology?
Join Psychologist World today for access to our entire 2,200+ collection of psychology theories, approaches, studies, experiments and online guides. Learn More and Sign Up ›
You May Also Like »
Psychologist World is an online magazine dedicated to psychology, providing theory and experiment overviews, popular psychology articles and practical psychology guides. For details of content available with membership click here.